Boil Water Advisory Guidance for Restaurants and Businesses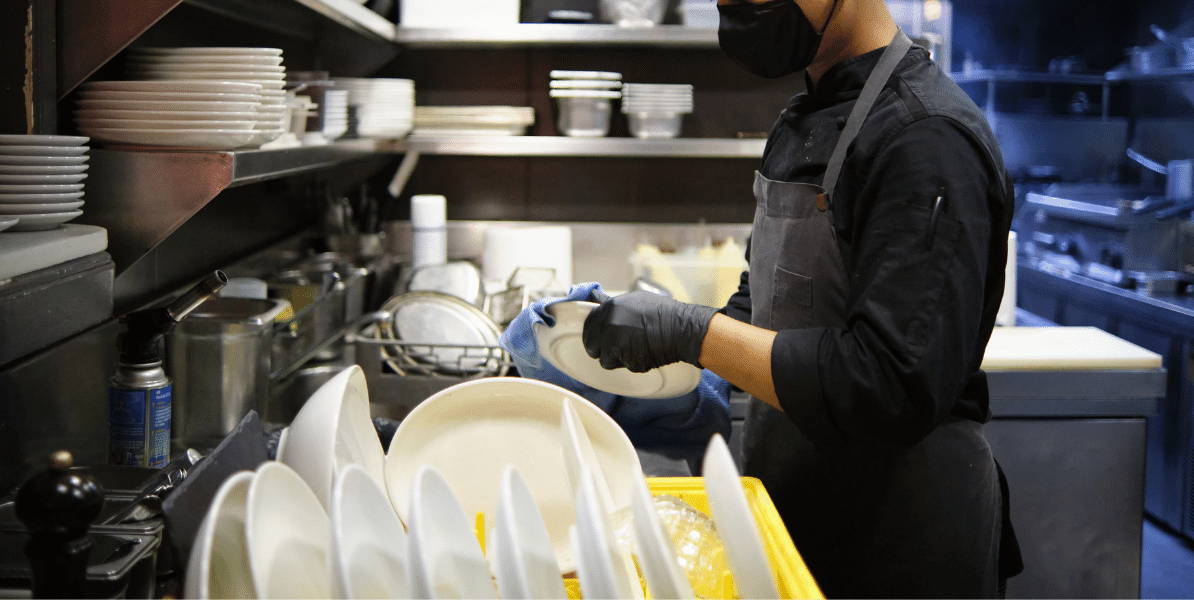 Why Are Boil Water Notices Issued?
Every year, thousands of "BOIL WATER ORDERS" are issued in cities throughout the U.S.
These "alerts" or "advisories" are issued when there is a strong possibility of bacterial contamination in the drinking water. By law, city governments and municipal water suppliers must inform the public if unsafe water conditions arise.
Three reasons boil water orders are issued:
1. Water utility company's disinfection equipment cannot function properly due to a power outage
2. Distribution pressure drops below 20 psi due to burst pipes, water main break, etc.
3. Weather-related power outages are the biggest culprit. Outages are common during a hurricane or severe winter storm, such as the recent winter freeze in Texas where 1,259 boil-water notices were in effect, affecting millions of people.
A study conducted by the University of Missouri found that water service disruptions can cause business losses ranging from $100 to $400,000, and that, "Some food and beverage establishments required significant steps to ensure food safety, while others opted to close for the duration or for a portion of the disruption.
Can a Restaurant Operate During a Boil Water Advisory?
Some restaurants and grocery stores find it is easier to close their doors during a boil water notice. But others find ways to remain open by buying bottled water or somehow treating their water.
Boil water notices often cause a huge loss in revenue for restaurants, grocery stores, and other businesses in the food industry.
In order to operate under a boil water notice, restaurants must comply with their city health department requirements or stay closed and lose money.
Every time an advisory is issued in a city, hundreds of restaurants and businesses go to great effort and expense to ensure they do not put the public at risk.
For example, when the residents of Corpus Christi, TX experienced a wide-spread power outage and subsequent boil-water notice, one Corpus Christi coffee shop shipped ice in all the way from Dallas and used bottled water to prepare food and beverages for customers.
A recent water main break in St. Johns County, FL left 37,000 people under a Boil Water Advisory. Florida's Health Department issued statutes to be observed by those in the food industry during the boil water notice--and the list of statutes is not a short one.
When millions of Boston residents were under boil-water orders, The U.S. Food and Drug Administration (FDA) issued an emergency guideline to food makers telling them to stop water usage while the boil-water advisory is in effect or heat, treat or filter the water prior to use.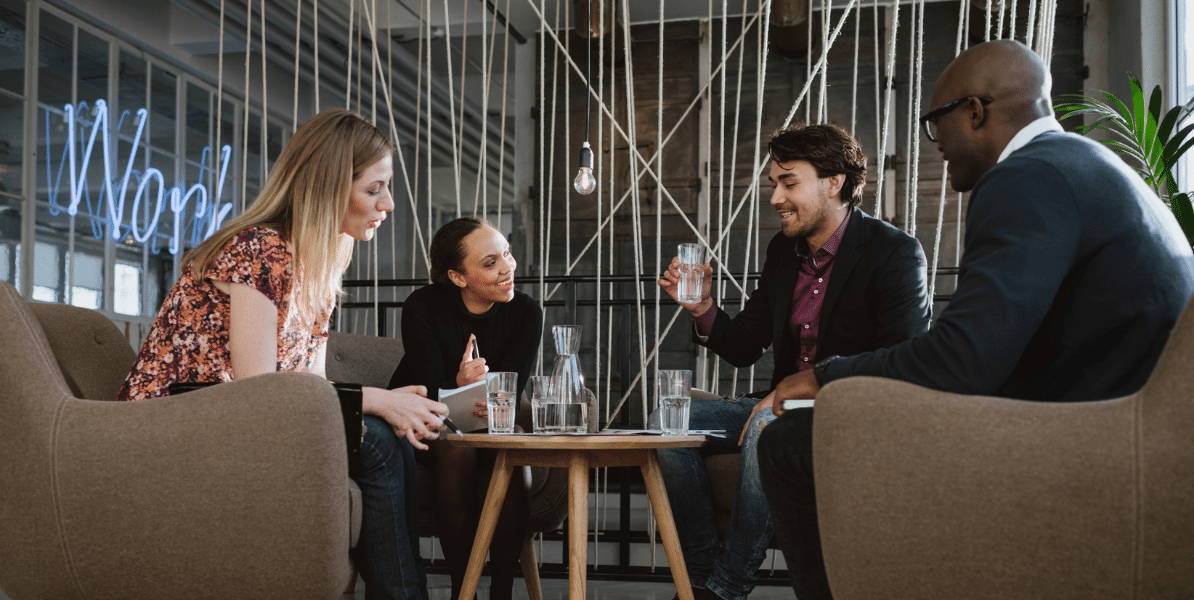 Four Ways a Business Can Operate During a Boil Water Notice
Install a water treatment system that can kill waterborne bacteria and viruses. (UV water sterilizers)

Purchase water and ice outside the boil water advisory area.

Freeze food to kill bacteria. This EPA memo states that water in frozen food does not pose a risk if the food has been frozen for 7+ days at 5-14 degrees Fahrenheit or for 24 hours at -4 degrees Fahrenheit.

Boil water for 2 minutes to kill potential bacteria.

Viqua Pro10 UV Sterilizer
Well-suited for restaurants, this NSF 55 Class A-certified UV water disinfection system comes loaded with a host of features while meeting regulatory requirements in many municipalities. The high UV dosage, UV light monitor, and long two-year lamp life make this a great choice for needs up to 10 GPM. Similar systems rated at 20 and 30 gpm are also available. Learn more >
Viqua Pro24-186 UV Sterilizer
This system is USEPA validated to 4-Log virus reduction and meets the strictest requirements making it simple to comply with Ground Water Rule and LT2 regulations for flow rates up to 24 gallons per minute. This dual chamber system constantly monitors the UV dosage the water receives and records the data for analyzing performance. Learn more >
How to Ensure Food Handling Equipment is Safe After a Boil Water Notice is Lifted
What does a restaurant, school, food processor or any business in the food handling industry need to do when a boil water order is lifted?
All equipment that processes or uses water should be thoroughly cleaned and sanitized.
Here are three suggestions on steps to take:
1. Clean Out and Sanitize
Disinfect all food handling equipment that uses water.
Clean out and sanitize coffee machines

Clean out and sanitize soda fountains

Clean out and sanitize ice machines

If you own a reverse osmosis or other filtration equipment, sanitize the system. When cleaning and sanitizing this equipment, owner's manual care instructions should be carefully followed.
Sanitize water coolers as water coolers generally operate on reverse osmosis (RO) technology and RO systems cannot filter or treat waterborne virus, bacteria and other microbiological contaminants.
2. Wash Dishes and Counters
Manually wash, rinse and sanitize dishes from an approved water source or boiled tap water. Sanitize all food-contact surfaces.
3. Prepare for Future Use
Once your kitchen is sanitized, make sure all water used in food preparation has been purified. Provide bottled or treated drinking water for customers going forward. Consider installing a UV water sterilizer system at the incoming water line to your restaurant. UV water disinfection systems are relatively inexpensive (starting at ~$700) and protect bacteria or virus-contaminated water from entering your restaurant.
Restaurant Water Treatment Solutions During a Boil Water Order
If a restaurant or business does not have a way to effectively treat water, they may have to temporarily shut down, at great monetary loss, until the water issue is resolved.
So how does a business continue to operate? There are several effective methods for general water treatment and filtration. But standard water treatment equipment, such as ion exchange and reverse osmosis, cannot protect against waterborne bacteria and virus which are customarily the culprits in a water boil advisory.
Ultraviolet (UV) water purification systems are widely considered to be the most effective method to ensure the destruction of harmful waterborne bacteria and microbes during a boil water order.
In simple terms, UV technology can destroy 99.99% of harmful microorganisms (including E. coli and coliform bacteria) without the use of heat or chemicals, and can purify hundreds of gallons of water per minute.
UV systems are available in a variety of sizes and for several applications including residential and commercial.
UV systems are safe, simple to install, small footprint, require very little energy, and are easy to maintain. For a business, the ROI on installing UV equipment could potentially be realized during one boil water advisory. Millions of businesses and households use UV technology to provide clean drinking water every day.
Be prepared for the next boil water advisory. Eliminate risk: ultraviolet sterilizers are engineered to give you peace of mind.
Please contact us to learn more about which UV system is the right match for your application or answer a few questions in our interactive quiz.
Answers To Your Most Common Questions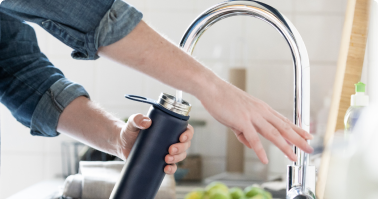 Is Your Reverse Osmosis Water Flow Slow?
Is the water coming out of your RO faucet slower than you think it should be? Here are six reasons for slow water flow from your reverse osmosis drinking water system.
Read More>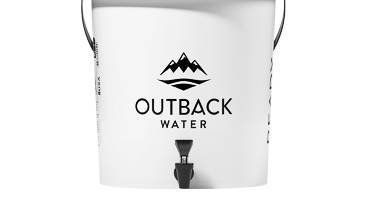 Best Emergency Water Systems for Households and Small Groups
In recent years, we've witnessed the devastation and destruction left by earthquakes, fires, flooding, and hurricanes. Discover how you can ensure an ample supply of potable water is available in times of emergencies and disasters.
Read More>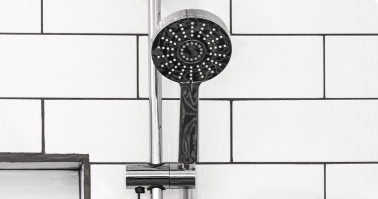 Do I Need a Whole House Reverse Osmosis System?
If you like the water produced by your reverse osmosis drinking water system at your kitchen tap, wouldn't it make sense to have RO water throughout the home? The answer may surprise you.
Read More>