GRO-75 Reverse Osmosis System Review
The GRO-75 is a high-efficiency, eco-friendly reverse osmosis system that leads the industry in water conservation. The system's encapsulated RO membrane design allows it to rinse contaminants to the drain with less wastewater for a 50% recovery rate or 1:1 wastewater ratio.
This under-sink RO system includes a lead-free faucet that provides a generous 75 gallons per day flow of clear, fresh drinking water. The GRO-75 can effectively remove 99% of impurities and pollutants in your drinking water, including lead, pesticides, VOCs, chlorine, arsenic, and much more.
Best of all, with its innovative design, the GRO-75 drop-in cartridges and membrane make the system easy to install and maintain. Filtered water is stored in a sealed tank, ensuring a ready supply of high-quality drinking water for your entire household.

Conserves Water:
RO recovery rate of 1:1 rather than the typical 4:1 waste water ratio.

Advanced Technology: Incorporates highly advanced thin layer composite (TLC) membrane technology for supreme water quality.


Plenty of Water: Produces up to 75 gallons per day of clean, healthy water for your household.

Effective Filtration: High-efficiency reverse osmosis technology removes up to 99.99% of 90 contaminants, including fluoride, heavy metals, chlorine, herbicides and more.

Fewer Filtration Stages: The system includes four stages of filtration instead of five stages.

System price: Initial cost is slightly higher than some other RO systems.

Like all RO systems, regular maintenance (e.g., filter replacement) is necessary to ensure optimal performance.
Quick Look at the GRO-75 RO System
The GRO-75 under-sink RO system has consistently proven to be one of the highest-quality, top performers available. The four-stage RO system offers several key benefits:
High Efficiency: Operates at a 1:1 pure-to-wastewater ratio, conserving water during the filtration process.

Advanced Filtration: Effectively removes a wide range of contaminants, ensuring safe and clean drinking water.

Easy Maintenance: User-friendly drop-in cartridges make filter changes simple.

Quick Installation: The system is designed for straightforward installation, potentially reducing setup time and costs.

Improved Taste: Enhances the flavor and odor of your drinking water for a more enjoyable experience.

Environmentally Friendly: Reduces the need for single-use plastic bottles, contributing to a more sustainable lifestyle.

Saves Money: The system uses 50% less water than other systems.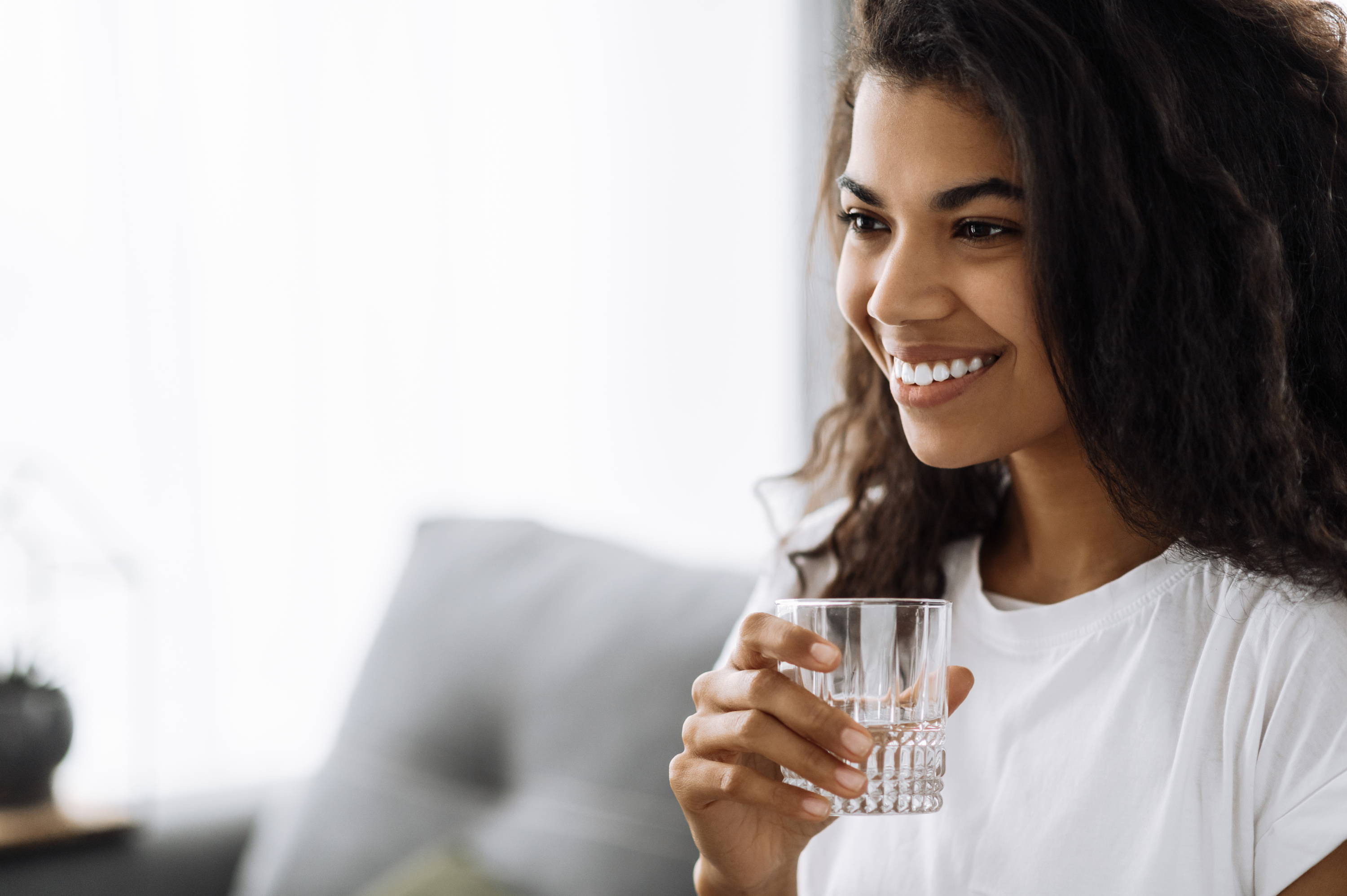 Benefits of the GRO-75 RO Filtration System
| | |
| --- | --- |
| | |
| Bottle-quality water from faucet for pennies per gallon | Eco-friendly system conserves water saving 4 times the water of standard RO systems |
| Delivers fresh, clean water by removing up to 99% of more than 90 contaminants | Environmentally friendly - requires no chemicals and reduces use of single-use water bottles |
| Innovative design and trusted technology | Convenient filtered water at kitchen faucet for cooking |
| Quality water for pets and aquarium | High rejection stability at high input TDS |
GRO-75 Eco-Friendly RO Filter System
he GRO-75 stands as a top-tier, environmentally conscious reverse osmosis system known for its remarkable water-saving capabilities. With its innovative encapsulated RO membrane, it efficiently directs impurities to the drain, achieving an impressive 50% recovery rate or 1:1 wastewater ratio.
The GRO-75 is easy to install and maintain, and provides plenty of clear, fresh drinking water each day.
GRO-75 Encapsulated Reverse Osmosis Membrane
GRO-75 Reverse Osmosis System FAQs
Are under-sink water filters (like the GRO-75) worth it?
Yes, if clean, high-quality drinking water is a priority for you, and you're willing to invest in the initial setup and maintenance, an under-sink RO system can be a valuable addition to your home.
Is the GRO-75 easy to install and maintain?
Yes, many of our customers are able to install the GRO-75 under-sink filtration system themselves (see installation instructions). If you don't feel comfortable tackling, we recommend calling a local certified plumber for the installation. The system's drop-in cartridges make simple changes quick and easy, as well.
Top-Selling Reverse Osmosis Drinking Water Systems