PureValue 5EZ50 Reverse Osmosis System Review
The PureValue 5EZ50 is a great value for a quality reverse osmosis system that produces great-tasting water. The five-stage RO drinking water system effectively removes up to 99% of dozens of impurities, ensuring high water quality.
Under-sink installation of the PureValue 5EZ50 is straightforward and can be done by most DIYers. The system operates efficiently, and maintenance is simple. Filter replacements are required every 6-12 months depending on feed water quality and household water usage.

Value for Price: Excellent value for high-quality RO system that produces outstanding water.


5 Stages of filtration: Incorporates five filtration stages for enhanced water quality.


Plenty of Water: Produces up to 50 gallons per day of clean, healthy water for household.

Effective Filtration: Removes up to 99.99% of dozens of contaminants, including fluoride, heavy metals, chlorine, herbicides and more.

Simple Installation:
Easily installs under the kitchen sink.

Limited Water Production: 50 gallons per day of filtered drinking water might not be suitable for households with large families or frequent cooking needs.

Less eco-friendly: Is not designed for water conservation.

Maintenance Needs: Like all RO systems, regular maintenance (e.g., filter replacement) is necessary to ensure optimal performance.
Quick Look at the PureValue RO System
The PureValue 5EZ50 under-sink RO system has consistently proven to be a quality drinking water system. The five-stage RO system offers several key benefits:
Quality and Value: The PureValue 5EZ50 offers reliable performance and represents good value for its price

Effective Filtration: Removes a wide range of contaminants, ensuring great-tasting, fresh drinking water.

Easy Maintenance: Filter changes are straightforward and simple.

Quick Installation: The system is designed for easy installation, potentially reducing setup time and costs.

Environmentally Friendly: Reduces the need for single-use plastic bottles, contributing to a more sustainable lifestyle.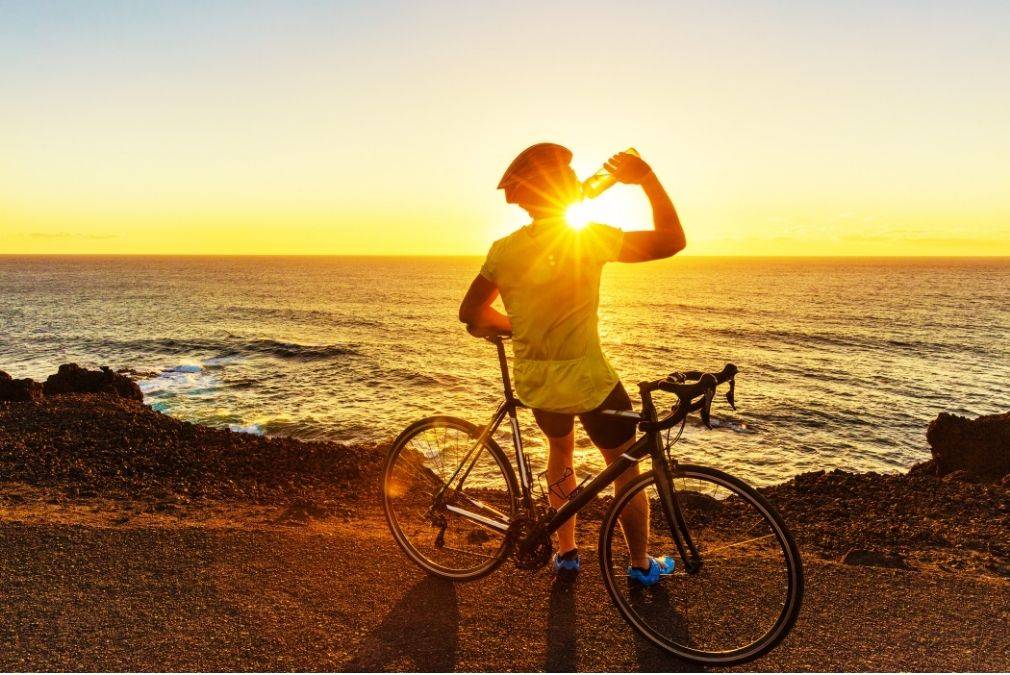 Benefits of the PureValue 5EZ50 RO Filtration System
| | |
| --- | --- |
| | |
| High quality drinking water and clean, clear ice cubes | Quality water for pets, plants and aquarium |
| Delivers fresh, clean water by removing up to 99% of dozens of contaminants | Environmentally friendly - requires no chemicals and reduces use of single-use water bottles |
| Innovative design and trusted technology | Convenient filtered water at kitchen faucet for cooking |
PureValue 5EZ50 Reverse Osmosis System 5-Stage 50 GPD
If you are looking for a dependable, under sink reverse osmosis system then look no further than the PureValue 5EZ50. This 5-stage unit uses two carbon blocks versus one for increased reduction of organics, odors and other chemicals. After filtering through the first 4 stages, water passes through the GAC post filter for a final polish that enhances taste. The PureValue 5EZ50 is designed for under sink installation.
Stages of the 5EZ50 PureValue RO System

SEDIMENT FILTER
The first stage in the filtration process removes sediment, such as sand, silt, rust, and other visible particles.

CARBON FILTER
Next, water passes through two carbon block filters for the reduction of organics, chlorine, odors, and other chemicals to improve the taste and odor of water.

REVERSE OSMOSIS MEMBRANE
Water now passes through a semi-permeable 50 gallon per day RO membrane which removes 93-97% of dissolved minerals, salts and many other contaminants in the water supply.

POLISHING FILTER
Finally, water goes through granular activated carbon (GAC) post-filter polishing process to enhance and clarify drinking water.
PureValue Reverse Osmosis System FAQs
Are under-sink water filters (like the PureValue 5EZ50) worth it?
Yes, if quality drinking water is a priority for you, and you're willing to invest in the initial setup and maintenance, an under-sink RO system can be a valuable addition to your home.
How much does the PureValue 5EZ50 cost?
At $299, the PureValue 5EZ50 reverse osmosis system is an excellent value for the money. For a 5-stage RO system that produces 50 gallons per day of filtered drinking water, you can't beat the PureValue 5EZ50.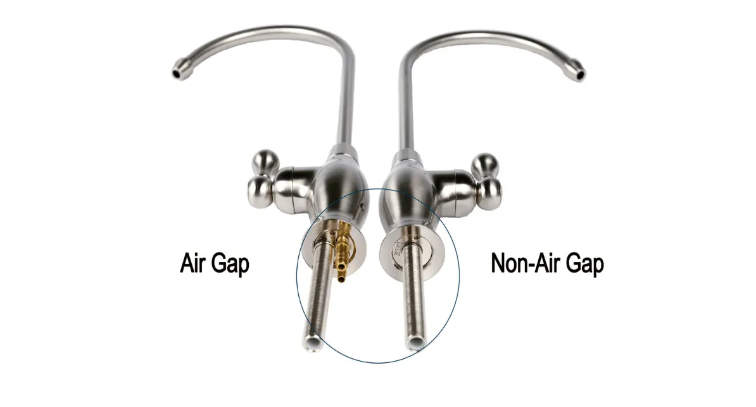 Air Gap vs. Non-Air Gap RO Faucet
What's the difference between an "Air Gap" faucet and a "Non-Air Gap" faucet? Which one should you use with your reverse osmosis filter system?
Read More>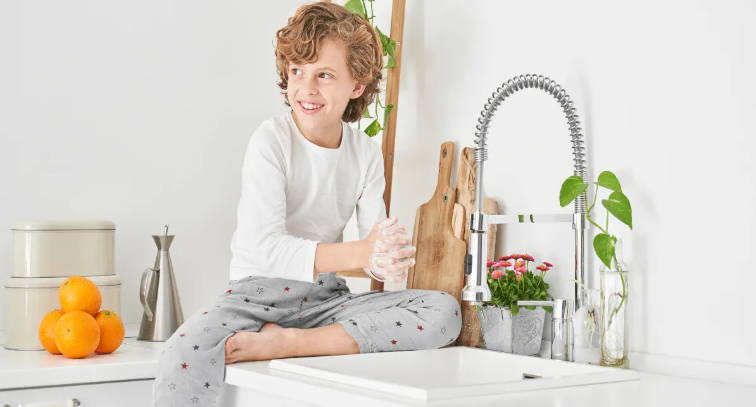 Advantages & Disadvantages of RO
Is reverse osmosis filtered water worth it? Are RO replacement filters expensive? Let's explore the pros and cons of Reverse Osmosis filtration.
Read More>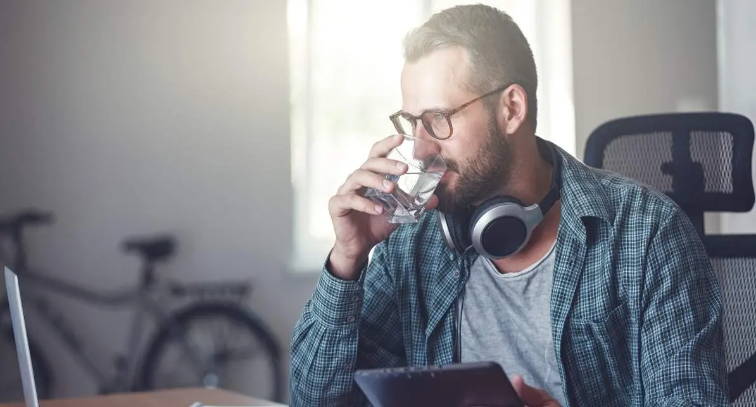 Benefits of UV Water Disinfection
Treating water with Ultraviolet (UV) light is one of the MOST effective ways to treat waterborne microorganisms, such as bacteria and viruses...
Read More>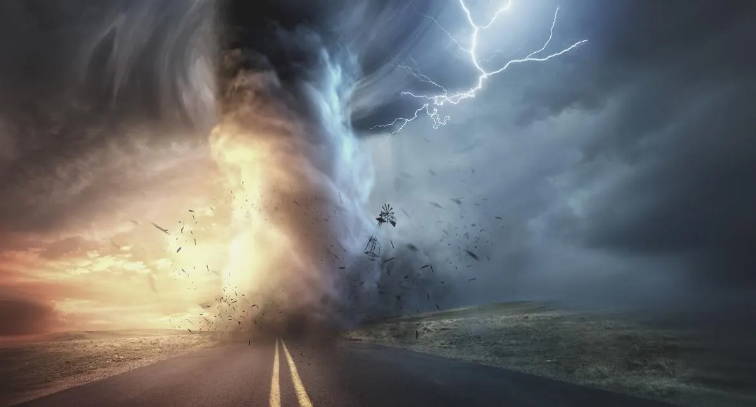 Water During Times of Emergency
How to have enough clean water for survival, disaster relief, emergency preparedness, camping, and food storage programs.
Read More>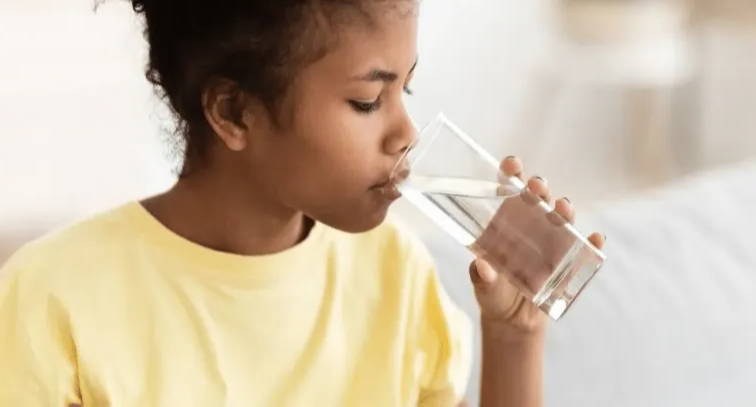 Get Great Results from UV Sterilizer
Before purchasing a UV water disinfection system, we suggest considering the following recommendations to get the best results.
Read More>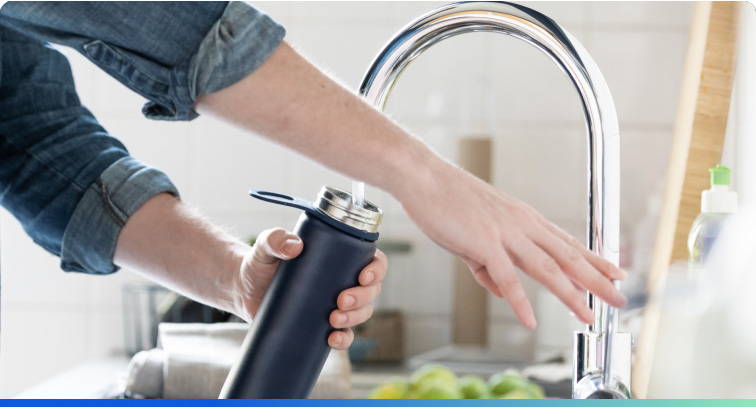 Interactive Quiz to Select Filter System
Answer a few questions, and we'll provide a personalized recommendation for the water filter system that will work best for you.
Get Advice>