Culligan UV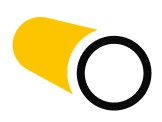 Culligan UV Replacement Lamp & Parts
Find Culligan-compatible UV lamps, sleeves, and manuals by selecting your Culligan system below
We stock a range of UV lamps, sleeves, and components compatible with Culligan UV water disinfection systems. Culligan's UV water sterilizers provide protection against microbiological threats such as viruses, bacteria, and other harmful microbes. Culligan is renowned for its expertise in water treatment solutions for both residential and commercial use.

Culligan UV Frequently Asked Questions
How do I replace my Culligan UV lamp?
Start by selecting your UV water disinfection system above. You'll be taken to a page that provides manuals/instructions/spec sheets for your specific Culligan UV model. General filter replacement instructions are available here.
Are Culligan UV Systems Environmentally Friendly?
Yes, UV water disinfection is environmentally friendly. It uses ultraviolet light to neutralize harmful microorganisms without adding chemicals or producing harmful byproducts, making it a clean and sustainable method for water sterilization.
How do I clean and maintain my Culligan UV system?
UV water sterilizers require very little maintenance. But the quartz sleeve should be cleaned each time the lamp is replaced, which usually happens once each year. For more detailed instructions specific to your UV system, please refer to your owner's manual or see our page on How to Maintain a UV Water Filter System.
Which Culligan UV lamp do I need for my system?
Select your Culligan UV model from the list above. You will be taken to a new page that will show the available UV lamps, sleeves and parts for your system. If you have any questions, please call our customer support team at 877-377-9876. We're available Monday through Friday, 9 am to 5 pm Central Time.
What contaminants will Culligan UV systems remove?
A Culligan UV (Ultraviolet) system is primarily designed to disinfect water by inactivating or destroying harmful microorganisms like bacteria, viruses, and pathogens. It does not physically remove contaminants from the water like a filter would. Instead, it neutralizes them at the DNA level, rendering them harmless.
Here are some of the microorganisms that a Culligan UV system can effectively eliminate:
It's important to note that while a UV system is highly effective against a wide range of microorganisms, it does not address non-biological contaminants such as chemicals, minerals, or particulate matter. For these types of impurities, additional water treatment solutions like reverse osmosis may be necessary in conjunction with UV disinfection.
Answers To Your Most Common Questions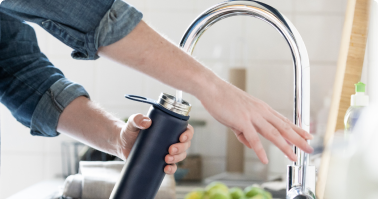 Is Your Reverse Osmosis Water Flow Slow?
Is the water coming out of your RO faucet slower than you think it should be? Here are six reasons for slow water flow from your reverse osmosis drinking water system.
Read More>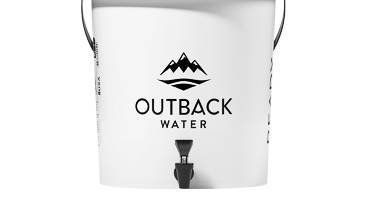 Best Emergency Water Systems for Households and Small Groups
In recent years, we've witnessed the devastation and destruction left by earthquakes, fires, flooding, and hurricanes. Discover how you can ensure an ample supply of potable water is available in times of emergencies and disasters.
Read More>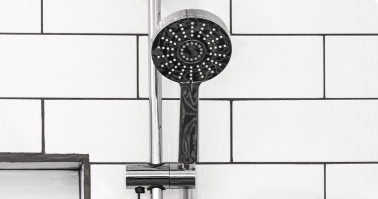 Do I Need a Whole House Reverse Osmosis System?
If you like the water produced by your reverse osmosis drinking water system at your kitchen tap, wouldn't it make sense to have RO water throughout the home? The answer may surprise you.
Read More>