Aqua Flo RO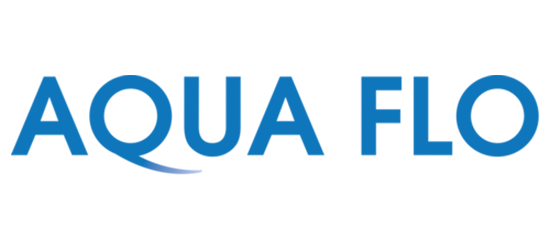 Aqua Flo RO Replacement Filters
Find filters and manuals by selecting your Aqua Flo system below
We carry authentic Aqua Flo reverse osmosis filters and membranes which can remove impurities like sediment, chlorine, chloramines, lead, pesticides, VOCs, arsenic, and more for maximum protection for your household. Aqua Flo brand is known for high-quality RO filters and components that provide long-lasting performance and exceptional drinking water.
Aqua Flo Reverse Osmosis Frequently Asked Questions
How do I replace my Aqua Flo RO filters?
Start by selecting your reverse osmosis system above. You'll be taken to a page that provides manuals or instructions on how to change out the filters for your specific Aqua Flo model. You can also review our general filter replacement instructions here.
How do I order replacement filters for my Aqua Flo RO drinking water filtration system?
Begin by selecting the image of your Aqua Flo RO drinking water system displayed above and begin adding needed filters to your shopping cart. Note that for certain Aqua Flo models, there is an option to expedite the process by purchasing a "filter kit." Be aware that the RO membrane typically requires replacement every two years. Conversely, the sediment and carbon filters necessitate replacement every 6-12 months, contingent upon water useage and water quality. We also carry Aqua Flo UV replacement parts.
Which Aqua Flo membrane or filters do I need for my RO filter system?
Select your Aqua Flo RO unit from the list above. You will be taken to a new page that shows the available membrane and filters for your RO system. Be sure to select the correct membrane size (listed in GPD or gallons per day). If you have any questions, please call our customer support team at 877-377-9876. We're available Monday through Friday, 9 am to 5 pm Central Time.
What contaminants will Aqua Flo RO systems remove?
Aqua Flo RO systems are highly effective in removing common pollutants from water including lead, pesticides, sulfates, fluoride, nitrates, pharmaceuticals, arsenic and much more. The RO system's carbon filter will also remove chloramines and chlorine. Additionally, Aqua Flo RO systems significantly reduce total dissolved solids (TDS), providing a substantial improvement in water quality. While the specific capabilities may vary based on the model and configuration, Aqua Flo systems are designed to offer comprehensive filtration, ensuring clean and safe drinking water for households and businesses alike.
Learn more about what contaminants can be removed with reverse osmosis filtration.